Avidia AR Magicpedia
1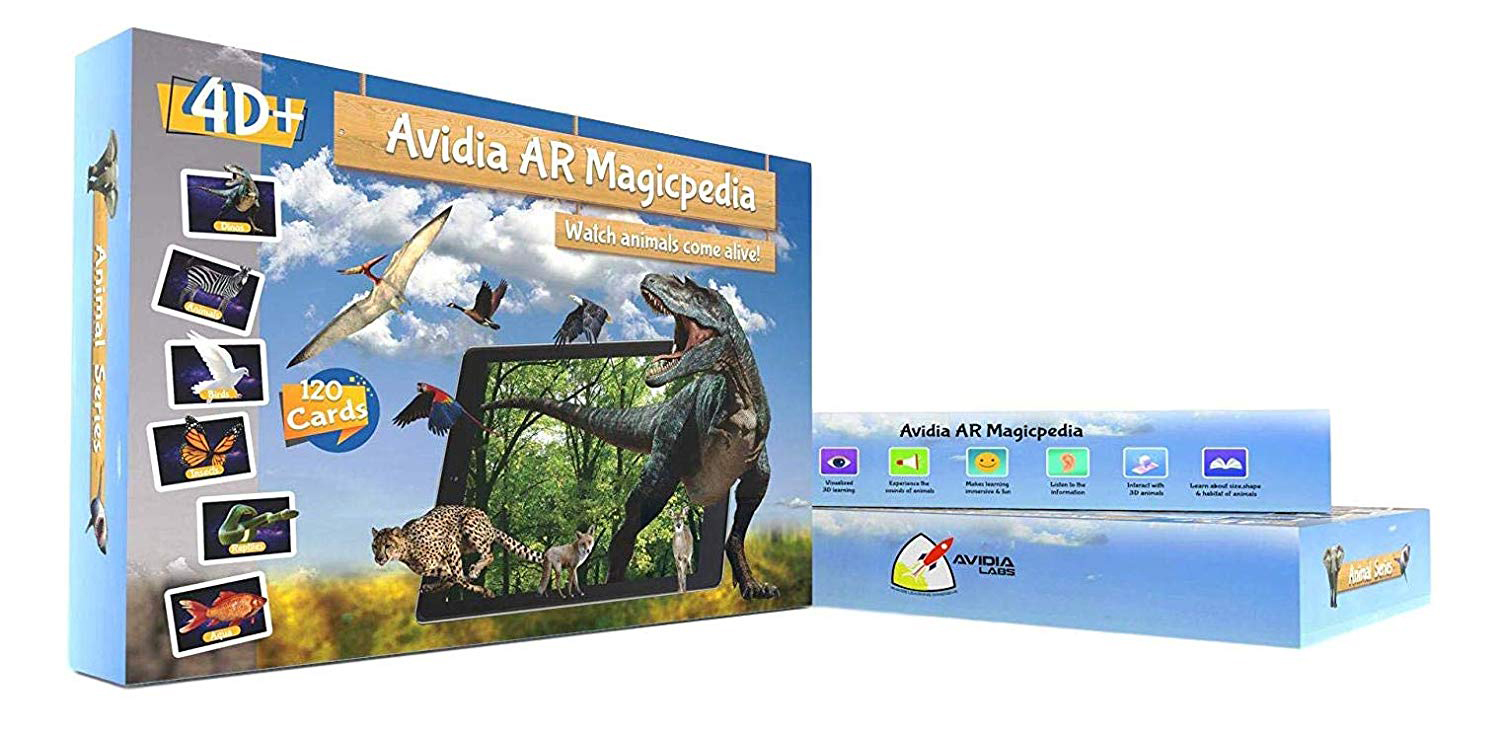 BRING LEARNING TO LIFE – Avidia Magicpedia kids learning cards are a new and exciting interactive learning educational toy for kids. Watch as the augmented reality cards spring to life in front of you!

ALL-IN-ONE BIG BOX – The Big Box contains 120 high-quality AR cards in 6 different categories: Land Animals, Underwater, Birds, Reptiles, Insects, and Dinosaurs

HIGHLY ENGAGING AR FLASHCARDS – Perfect hands-on kids learning classroom toy for preschool or elementary aged children. Promote visual and auditory learning, vocabulary development, memorization, reading, and recognition of sight words.

COMPATIBLE WITH ANDROID – Our App is FREE and compatible with Android mobile devices, smart phones, and tablets (we are working on iOS!). To ensure compatibility with your device, check your Play Store and search for AvidiaMagicpedia. Simply install and Open the App, and scan the included activation code. Select the category of cards you want to view, and you're all set! Tip: tap the screen to focus the camera. Activate up to 2 devices!